Our bodies are always on and working to support our needs. We complete thousands of physical tasks a day, whether we're sitting at a desk or competing in a triathlon. The ligaments, joints, and muscles that enforce our movement patterns and abilities often get strained. This strain can stem from overuse, poor posture or mobility practices, old injuries, accidents, or dozens of other causes.

At R3 Integrative Health, we provide wellness services for those enduring long-lasting, chronic, acute, and non-subsiding pain. Our team is dedicated to your overall health. We understand how the body works and that determining the root of your pain takes a comprehensive, holistic, and full-body approach.

Ricki Porter is trained and experienced in various natural healing practices and always uses a think-outside-the-box approach when it comes to finding the root of your discomfort.
We Offer Treatment That Delivers Amazing Results
Here are some of the benefits you'll experience after getting treatment from R3
Feel stronger and healthier
Live a more vibrant and fulfilling life
Enjoy freedom from pain and injury
Feel like yourself again
Enjoy your favorite activities in comfort
Naturally support your body, mind, and spirit
Once the cause of your symptoms is found, we administer solutions that help you find balance, energy, and confidence. Your life is waiting; let's get started.
Conditions Treated at R3 Integrative Health
Our clinic offers support for a large variety of patients in the Moncton community. We want each and every one of our patients to find a safe solution to their pain and achieve their goals, whether that means climbing the stairs in comfort or winning a weightlifting competition.

No matter your ailment's severity, we want to help; life's too short to live in discomfort. Whether you suffer from range of motion issues or chronic, debilitating pain, we'll help find the most responsible, effective resolution possible.
Our Solutions to Your Pain
The Moncton community comes to our clinic to find a cure for their pain, but we know we first need to find its source. In many cases, our patients have seen various specialists and doctors who have been unable to provide a satisfying solution.

Ricki and our team are committed to finding non-invasive means to help your body heal as quickly as possible. We work with each unique patient and pain point to ensure safety and confidence throughout your wellness journey.

Our services offer integrated treatments that work in unison for optimal support, safety, and strengthening.
Some of our comprehensive solutions include:
Class IV deep tissue laser therapy
Deep tissue massage therapy
Massage therapy
Graston Technique (Instrument-Assisted Soft Tissue Mobilization- IASTM)
Neuro-Kinetic Therapy (NKT)
Proprioceptive Deep Tissue Tendon Reflex (P-DTR)
Shockwave Therapy
And more
We encourage proactive and preventative care for the body's ongoing strength and success. Our team provides take-home exercises and stretches unique to the patient's goals and capabilities to nurture a healthy body. Mitigating your pain to enable your lifestyle goals is our number one priority.

Let us determine your ultimate healing program so you can live at your fullest capacity. Call today to learn how.
How R3 Integrative Health Works
R3 Is Not Your Typical Massage Therapy Office
Ricki's process is simple. We utilize a whole-body screening that tells us everything we need to know about what's going on inside. Our clinic uses specific exam methods, including the Selective Functional Movement Assessment (SFMA), which is a proven movement-based diagnostic that helps to determine movement patterns and injuries.

Once we have discovered the nature of your discomfort, we'll create a healing program around your pain points. Our compulsory exam finds the most nuanced details, reviewing everything to see where precisely the problem stems.
Your initial visit
On your first visit, we aim to find out why you are in pain, then offer the highest standard of treatment to improve your function and eliminate the problem at the core. We are currently the only Massage Therapy Clinic in New-Brunswick who offers Shockwave Therapy as part of a massage therapy treatment, which has been scientifically proven to be just as effective as surgery for certain conditions.

The majority of each treatment consists of manually reducing muscle and joint adhesion and correcting faulty neurological patterns held in the body by the brain.
Learn More
Ricki's Certifications
You can trust us with your non-invasive, safe healing process. Not only are we skilled and experienced, but Ricki is also certified in various services with hours of education under his belt.
How Do You Choose The Best Manual Therapist For You And Your Family?
You deserve the best possible care to help you achieve your health and lifestyle goals.We understand that finding the best healthcare professional for your specific needs can feel overwhelming. At R3 Integrative Health, we provide Moncton with the most cutting-edge techniques, methods, modalities, and approaches in COMBINATION with massage therapy to maximize your results in as little time as possible.
Learn More About Us
It's Time To Put That Injury Behind You
3 Steps To Life Changing Success
Schedule A Visit
Using our online booking, schedule a visit that works best for you.
Initial Assessment & Treatment
We create a plan that is specific to you, your needs and your goals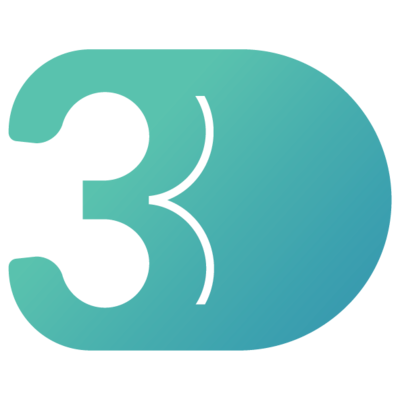 Feel Great Again
You start to have confidence, greater strength, and renewed excitement as you fully engage in life again.
You Deserve Results. Get The Right Treatment Today.
Whether your condition was caused by a sport, auto accident, old injury, or otherwise, we welcome the chance to serve you.
Schedule A Visit
Feel Better, Stronger, And Healthier For Longer
Here are some resources from the R3 blog.